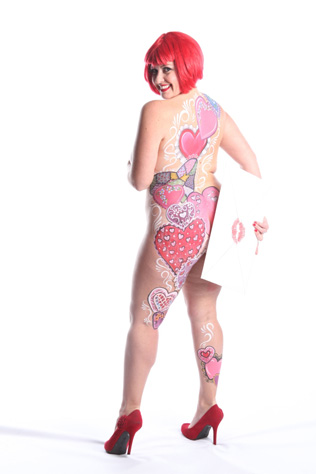 pricing
The cost of a body painting session varies depending on the complexity of the design and how much of the body is being painted.
Each piece is a one-of-a-kind, custom creation and the price reflects how much of my time is involved - not only for the body painting itself, but the time spent acquiring and making props, accessories, backdrops, etc.
The usual cost of a bodypainting session (not including photography and extras) is anywhere from $250 to $500.
Please see the links page to see some of the photographers I currently work with.